Thank you for taking the time to participate and vote in our first ever 2021 SPRING Recycle Art Competition. Getting to know the artists and see their fun pieces was so much fun! I know you are ready to see who the winners are, but first I would love for you to help me pick the winning voters.
AWARDS!!!!!
1st Place:

$50 gift card to Amazon

Featured Artist at the top portion of the recycle2art page for the month of May

2nd Place:

3rd Place:

SUPER FAN Awards - to be selected this evening: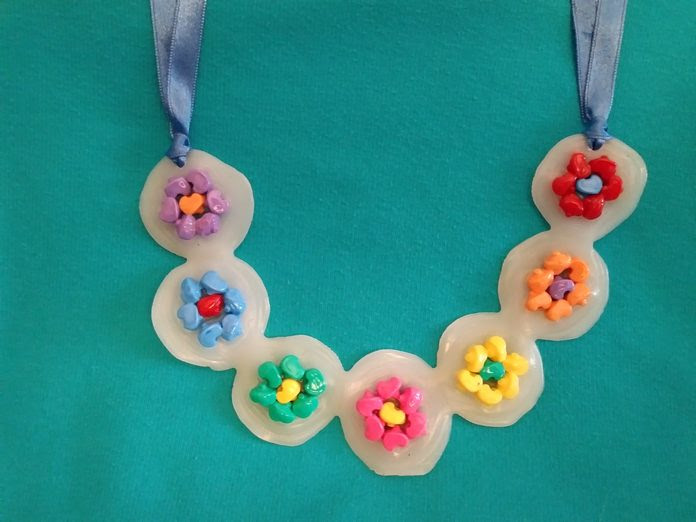 First Place
Art Piece Name: Spring Blossoms Necklace
By Artist: Penny Lighthall
Materials: Upcycled Plastic Bottle Caps and Diabetic Lancet Tips; and recycled ribbon.
Story: I have diabetes and am horrified by the amount of plastic this condition creates so I found a way to upcycle some of it into things useful and beautiful. I create a lot of different jewelry with the same technique: pendants, brooches, buttons, and earrings.
Follow Penny:
FaceBook - https://www.facebook.com/pennytextileartist
Instagram - https://www.instagram.com/pennylighthall/
Second Place

Art Piece: "Spring Sprang and then Sprung: My little literal GEM of a take on gardening this year..."


By Artist: Christina Helferich-Polosky

Medium: Created entirely from the pages of the following specific vintage Tiffany & Co. catalog editions dated: 1976-77, 1984-85, 1986 Fall Selections, 1990 Holiday Selections, 1990 Winter Selections, 1990 Fall Selections, 1990 Spring Selections, 1991 Holiday Selections, 1991 Fall Selections, and 1991 Summer Selections (The technically 'non-recycled' parts of this piece are: the 5"x7" sheet of 140lb cold pressed water color paper I used as the base of my collage, but I already had this on hand as part of an old pad of paper, and an 8"x10" frame I got last year in a clearance bin for under $5); 5"x7" Mixed Media Collage on 140lb Cold Pressed Paper, 8"x10" Framed; Additional pictures (detailed close ups) available upon request

Follow Christina:

Third Place

Art Piece is: SHOE-FLY

By Artist: REFORMiTee (Norine LeClair)

Story: composition piece featuring an antique wooden shoe last, barbed wire made from a hanger and bird made from a vintage Pendleton wool shirt. Original design.

Follow her on Facebook - @ReFormItee

Make sure to cast your VOTE for your favorite 2021 SPRING Recycle Art Piece
Coming Soon:
Recycle Challenges
More Competitions
Recycle Art Think Tank